Korean-American TanTan Evan Joins Japanese Gay Kink Auteur Yoshi Kawasaki for New 'Stamina' Update
(Las Vegas, 19 May 2023)
For Immediate release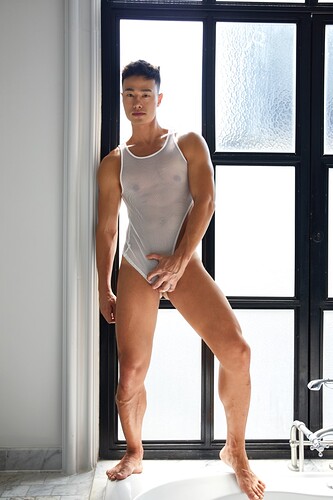 Boldly creative kink auteur Yoshi Kawasaki continues his creative streak in a brand-new collaboration with popular fan site and social media star TanTan Evan. Evan, a Korean-American gay versatile top based in Los Angeles, joins Kawasaki in the hard-hitting 'Stamina', his first foray into the world of major studio male erotic porn. Kawasaki, based in Tokyo, regularly pushes boundaries to surprise and challenge porn and kink conventions, as his recent male pregnancy fantasy 'Maternity' displayed, a hospital birthing scenario to commemorate his 100th online episode. Watch his provocative new 'Stamina' hookup premiere on YoshiKawasakiXXX.com beginning Friday, May 19h.
Japanese Kawasaki developed his attraction to male porn and fetish through the erotic mangas of Gengoroh Tagame, and honed his sexual identity in Southern California and London, where he first performed as a model for UKHotJocks. His debut in porn also marked the beginning of his journey into sexual fetish. Since the debut of his eponymous website in June 2020, he's sharpened his directing and performance skills and added to his growing resume. Ever modest and self-effacing, he now describes himself as "Japanese XXX adult entertainer, porn director, and as you all know, a cock-hungry whore."
The new 'Stamina' scenario takes a standard male sexual encounter and turns up the erotic volume to "11". The roles of top and bottom are exaggerated, with Kawasaki the insatiable bottom and Evan the brutal top so horned-up that he carries his partner across the room impaled on the shaft of his impressive endowment.
Yoshi is generous in praising his collab with TanTan. "Stamina's shoot was a lot of fun! Tantan was totally professional on set but such fun off-camera as well. We both put our individual flavours into the scene. Between Tantan's infamous vigorous topping and my kinky twisted mind, we came up with the idea of his blindfolding and tying me up with a vinyl tape, to use my hole like a whore. Initially, we planned to do more fetishy stuff but once we began with the initial kisses, we just went with the flow."
And he lavishes praise on his co-star. "Tantan is a tall, lean Korean stud with a huge cock who can fuck like a bull. He's quite new to the porn industry, which surprised me. He built that massive following on social media in just a few months. But after fucking with him, I can totally see why. Tantan knows how to use his big tool and just keeps going in every position imaginable. I normally can take dicks for a long time, but in 'Stamina' he even managed to tire my hole."
Kawasaki looks back on his two years of porn creation in Japan with a sense of achievement. "Since I launched my website, the work has been completely new and challenging, but extremely exciting and rewarding as well. I genuinely could not do this without the encouragement and appreciation of viewers who subscribe to my website. This day and age, it's so easy to find porn you like, thanks to the proliferation of adult content platforms. I personally feel a sort of fucked-up camaraderie with my site members who are not afraid to show who they truly are in sex, or to crave for what they want. Which I think many people struggle to do. I'm proud my website represents Asians in the fetish community, which is not common in western countries."
WebmediaProz / zBuckz CEO Danny Zeeman is excited to join site members in watching 'Stamina'. He explains, "As a longtime fan of this smoking hot, tattooed and pierced kinkster who rose to prominence in the fetish world several years ago, I'm thrilled with the continued evolution of Yoshi's brand. Once again, this hot collaboration is sure to surprise and delight his fans with some of the most unique, kinky and erotic work in gay adult entertainment!"
Watch the relentless pummeling anal action of 'Stamina' with TanTan Evan and Yoshi Kawasaki when it premieres Friday May 19th on YoshiKawasakiXXX.com.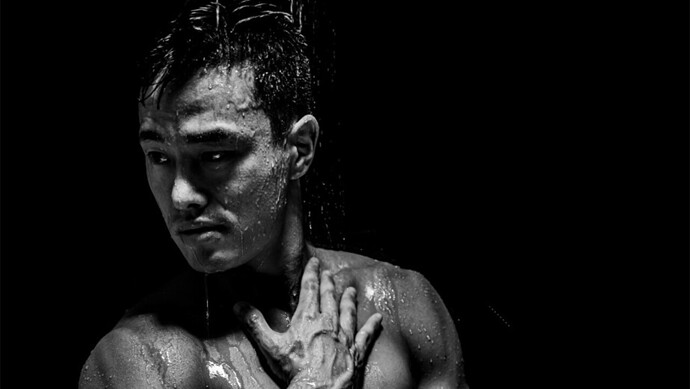 About Yoshi Kawasaki : Born in Japan, from a young age I had a big interest in fetish, reading erotic mangas mainly by Gengoroh Tagame. Once I started watching porn, my dream was to become a porn actor. That is when I started developing the fantasy of being used and abused by men as if I am just a piece of meat.
In 2011, I went to live abroad for the first time. My first stop was in Redondo Beach, California in the United States. There, while I studied English, I also studied the taste of men of other races. In 2013, I moved to London, England, where I had my debut in porn with UKHotJocks! At the same time as I started exploring the porn world, I also started exploring the world of fetish in person.
During my explorations, I also discovered PrEP and PeP. Once I discovered the taste of bareback, I knew there was no turning back for me. And now I can say I'm a proud cumdump! I'm thrilled that I am now both in front and behind the camera, to not only make all my own sexual fantasies come to life, but also to please all of my fans in new and unexpected ways.
About WebMediaProz: WebMediaProz, the Management company behind such affiliate programs as Zbuckz.com and Dickbank.com, was founded in 2003. The company focuses on providing an innovative platform for entertainment studios to distribute their content, using state-of-the-art technology and innovation to personalize websites for their clients. The company's excellent affiliate tools, top notch support, industry leading payouts and powerful database infrastructure has made their affiliate programs and membership sites some of the most well-recognized in online entertainment, employed by some of the top studios, affiliates and talent in the industry.