There isn't a better time of the year to switch to MojoHost, or to order a new service for your expansion.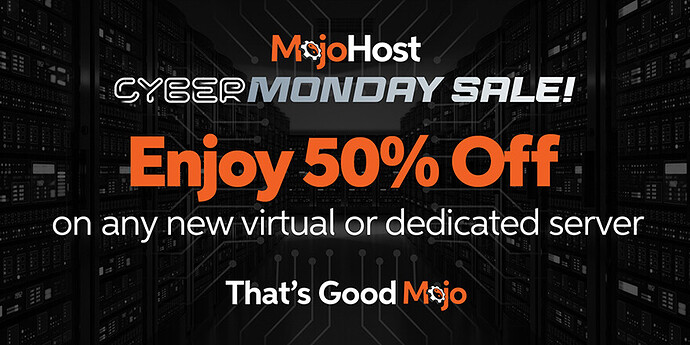 All new hosting orders of virtual (VPS) or dedicated servers placed between midnight EST Monday, November 29th and 11:59 pm EST Friday, December 3rd will receive a 50 percent discount for the first three months.
All regular or quoted servers qualify, in US or EU, including Virtual Private Servers with SSD or HDD storage or Dedicated servers of any size. Bundled or partnership-discounted products such as the special Mechbunny, KVS, ElevatedX, or Buran plans are not part of this promotion since they already include tantalisingly low rates.
All Cyber Monday orders must be placed by the end of the day on Friday, Dec 3rd to qualify, so please reach out via email [email protected] or via the clients' portal using the "Sales" section for quotes and information.