Come See Tons Of Real Life Guys Fucking With Lovers and Random Dudes!
SeeMyBF is the ORIGINAL (2006) 100% Real Amateur Gay Porn Site featuring user submitted
Gay Amateur pictures and videos. Real Amateur Gays Fucking, Sucking Big Cocks, The Hottest
Amateur Webcams, Real Snapchat Leaks, Tons of Selfies, Collage Orgy and More!
This is one of our top converting sites. If you have some amateur and hardcode traffic,
I totally suggest you to try SeeMyBF.com - We offer over 1000 FHG, FLV, Banners and many other
pretty cool tools. We guarantee killer conversion ratios.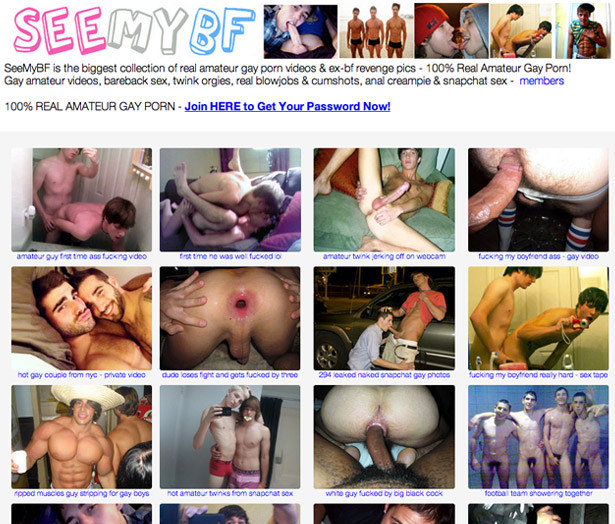 I'm always around if you need tools, help or have questions

Paul K