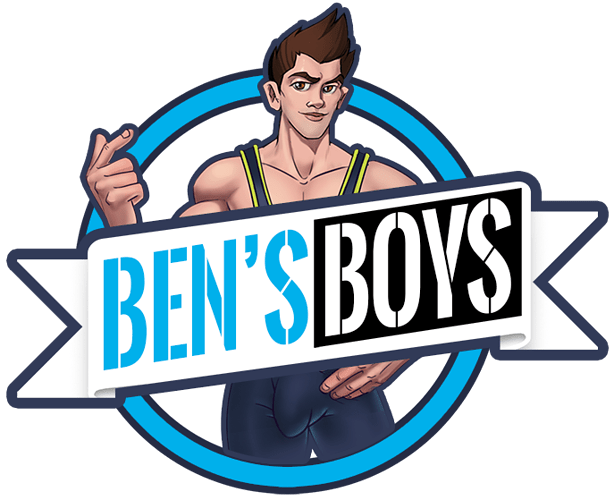 We haven't released a new site in over 10 years so it is pretty exciting. After a year of development we are officially releasing our new site Bens Boys which is converting twice as good as BSB. At the bottom are some links to banners as well as BSB Black Friday banners
For Immediate Release – November 23, 2021
BluMedia Thinks Outside of the Box with New Site Launch
Clermont, Florida – After a two-month test run with in-house traffic and select affiliates, BluMedia is excited to announce that Ben's Boys, a new Gay Pay site, is now available on the IntenseCash platform for affiliate marketing.
What happens when you take one of the most successful gay pay site teams with over 20 years of experience and partner with one of the top gay OnlyFans stars? You end up with a site that converts hand over fist and retains customers like crazy.
We're loving this new concept and giving this one 5 stars! – JustUsBoys Reviews
2020 Xbiz cam award winner, Ben, has joined BluMedia to create Ben's Boys. With a constant stream of content, fan interaction, and star presence, Bens' Boys takes gay pay site marketing to the next level. Purposely designed and voiced as if Ben himself has created the site, you can rest assured knowing that the entire BluMedia and IntenseCash team is behind your success. Login and grab your links by visiting intensecash.com now to find out how easy it is to convert Ben's Boys.
Ben's Boys is fresh, unique, and personal. We saw great conversions from our display ads and the retention is phenomenal. We certainly haven't seen anything retain like this in recent memory. – RocketTube.com
BluMedia is an independent multimedia production company specializing in Media Production, Experiential Design, Brand Development, and Event Production for web, print, mobile, and broadcast television. BluMedia began with an idea and has since grown into a "think tank" of diverse intellectually curious media professionals who are focused on creating original content that never underestimates the power, or intelligence, of an audience.
Mark Erickson, Owner
[email protected]
https://intensecontent.com/banners/black-friday/bensboys/bens-boys-blackfriday.zip
https://intensecontent.com/banners/black-friday/brokestraightboys/BSB-Black-Friday-Banners.zip